APA Missouri 2020 State Conference Save the Date
The 2020 APA Missouri State Chapter Conference is currently scheduled to be October 7-9th in Springfield. The safety of our members is at the forefront of our decision-making. The Conference Planning Committee is proceeding with planning for an in-person/virtual hybrid event. The committee felt that providing members with either option would enable individuals to choose whatever method they felt most comfortable. This also allows the Committee to shift to 100% virtual if the pandemic remains at concerning levels or additional social distancing is recommended. Those who have submitted session proposals will be contacted in the coming weeks regarding options for presenting with a hybrid event and appropriate methods based on session content.
APA Missouri Elections
APA Missouri needs you! Missouri participates in the APA consolidated election system, so interested candidates must submit all required documentation no later than June 2nd. We will be looking for members to serve for the 2021-2022 Chapter board year. Interested persons may contact MeganClark@MissouriState.edu for more information and to submit the completed form. Nominations will then be reviewed by the Chapter nominating committee prior to submittal to APA National. Positions on the State Board as well as the St. Louis and OMS Sections are up for election. 
COVID-19 Legislative Updated
APA National held a conference call with legislative liaisons of the APA state chapters on March 31st to understand what communities are needing from states in order to combat the COVID-19 crisis. As a follow-up, APA National created a blog post highlighting those needs and challenges communities are grappling with, and how legislation at the federal level can provide relief via resources to local communities; and how local governments, with the help of planners, can deliver support. 
Congrats to the 2020 Great Places in Missouri! 2020 Great Places in Missouri
The Missouri Chapter of the American Planning Association (APA) has announced the designation of two Great Places in Missouri in 2020: Downtown and Drake Harbor Recreation Area Trails, Warsaw; River Market Neighborhood, Kansas City.
APA Missouri will recognize the 2020 Great Places in Missouri designees at a ceremony on March 4, 2020 at 11 a.m. in the State Capitol Rotunda in Jefferson City.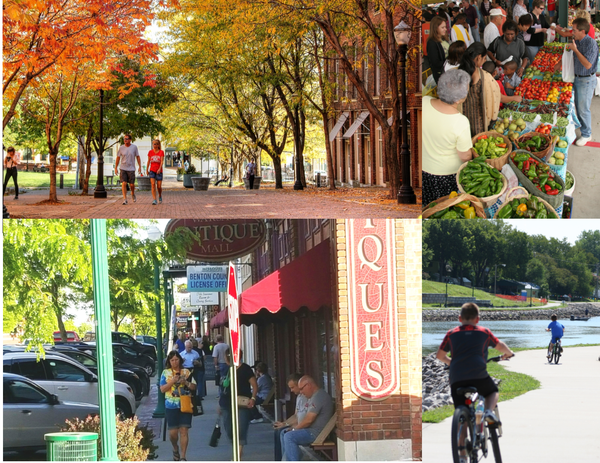 Upcoming Events
There are no upcoming events at this time.
Featured Job Postings
City of Omaha Planning Department

City of O'Fallon

City of Poplar Bluff

Location

POPLAR BLUFF, MO
APA Missouri Sections
Great Places in Missouri