APA Missouri 2020 State Conference People, Places, Plans and a Pandemic
Thank you to everyone who participated in our first-ever hybrid state chapter conference. When planning for the conference commenced back in 2019, no one knew we would be adding "pandemic" to our theme of People, Places, Plans. Reflecting back on the event, I would like to commend the planning committee for providing both in-person and virtual viewing options of the wide array of professional development sessions submitted this year. We could not have accomplished the virtual side of our event without all the work performed behind the scenes by staff at the conference venue and with our A/V consultant. In closing out my term as Chair of the 2020 APA Missouri Conference, I would like to express my utmost respect and appreciation to all of the speakers who pivoted from live-session proposals to recording their sessions instead. I am grateful to you all. 
-Ronda Burnett
Congrats to the 2020 Great Places in Missouri! 2020 Great Places in Missouri
The Missouri Chapter of the American Planning Association (APA) has announced the designation of two Great Places in Missouri in 2020: Downtown and Drake Harbor Recreation Area Trails, Warsaw; River Market Neighborhood, Kansas City.
APA Missouri will recognize the 2020 Great Places in Missouri designees at a ceremony on March 4, 2020 at 11 a.m. in the State Capitol Rotunda in Jefferson City.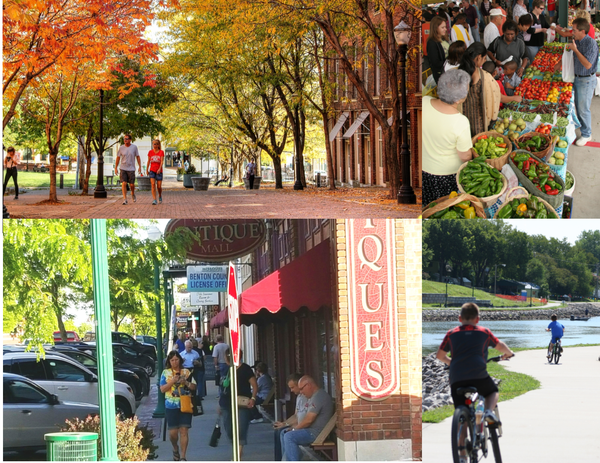 Upcoming Events
There are no upcoming events at this time.
Chapter News
There is currently no chapter-related news.
APA Missouri Sections
Great Places in Missouri